DEPARTMENT OF MATHEMATICS
K. Ammamuthu, M.Sc, M.Phil., - Assistant Professor and Head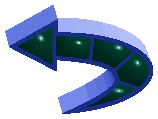 Mr. K. Ammamuthu, M.Sc, M.Phil., - HOD

Mr. P. Rajaguru, M.Sc, M.Phil.,
Department of Mathematics is one of the youngest department in the college. It was established in 2012 as full fledged department. Opening B.Sc Mathematics through English Medium. Before that it was only an allied department handling to the needs of Commerce, BBA, Physics, Chemistry and Computer Science students. The first batch of B.Sc Mathematics students is set to come out by 2015. The Department proposing to a P.G and Research department coming soon.
The Department aims at fulfilling of this students making into of their social and economical back ground. Being the only department in the locality observing B.Sc degree at the affordable cost, the department enjoys considerable popularity.
Mr. K. Annamathu, M.Sc, M.Phil. HOD