Computers are becoming increasingly important to innovative advance in Science, Education and Industries. They enable to improve the quality of our lives and to increase the productivity dramatically. This development has created a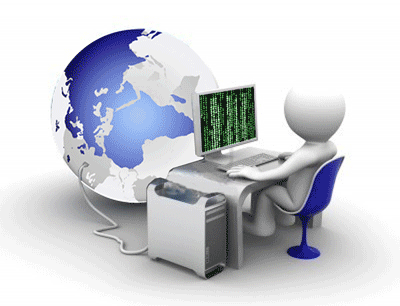 great demand for Computer Professionals at various levels also and for new Graduate and Post Graduate programs with different specialization in the field of Computer Science.
The year 1998 marked the birth of new star Department of Computer Science in the skies of Arignar Anna Government Arts College, Attur – 636 121. B.Sc Computer Science was introduced in the academic year 1998-99 affiliated to Periyar University, Salem- 636 011. The U.G intake strength is 32 students. In the academic year 2007-08 B.Sc Computer Science (Shift II) was started as per the Tamilnadu Government order. The U.G intake strength for Shift II is 32 students. In the academic year 2003-04 M.Sc Computer Science was started under Self Supporting Scheme. And this course was converted into regular course in the academic year 2007-08 as per the Tamilnadu Government Order. The Research Programme M.Phil.,was started in the academic year 2012-13.
The Department has two Computer Laboratories, one for Under Graduate and another for Post Graduate program. The separate lab for M.Phil research programme students is provided. A separate Microprocessor Laboratory facility is available. Totally 110 Computers with Net working facility is available for the Students and for the Faculty members utilization. A conference hall arrangement is always available to provide digital class room environment to the students. Internet facility is provided to the students to upgrade the latest subject matter. A separate department library is running in an effective way. The students are encouraged to utilize this facility. Apart from curricula students are encouraged to participate outer campus activities.
The eminent personalities are invited for Seminars/Workshop conducted by the department. Every year students are encouraged for education trips. Every academic many competitions conducted for the students. At the end of the year prizes and certificates are distributed in the Computer Science Department Association function. Beginning onwards students are motivated to obtain better results. Our students are encouraged to participate in NCC,NSS,YRC,SPORTS,RRC and Fine Arts. Our department has interlinked and good relationship with all the departments always support to the administrative works of our college using computers and existing digital facilities.
Our Department has served as launching pad for several students to occupy prestigious in India and Abroad. The Department has been continuing activities with the best services of the faculty members in the greater interest of the students and the society.